iorad integrates directly
with your customer support platform.
Capture - Automatic screenshots
with each action.
iorad captures everything you do inside the capture frame, automagically breaks it apart into steps, highlights where the action took place, and creates directions based on what you did.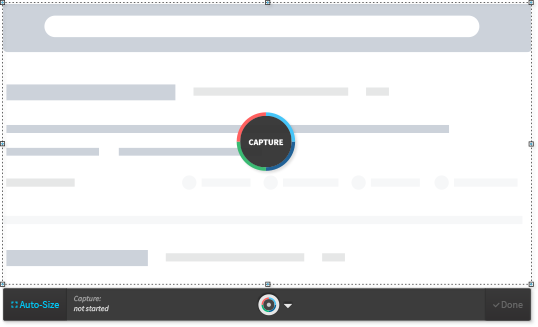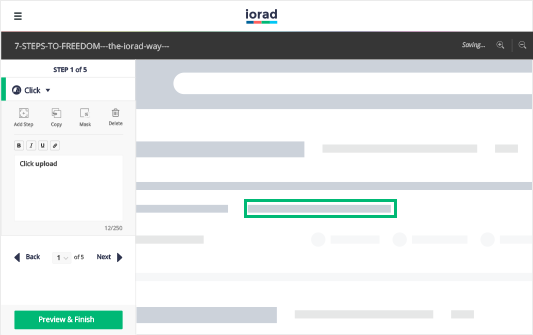 Edit - Captured actions & descriptions.
Everything that is captured is totally editable. You can add/ delete steps, resize highlights, and edit the auto-generated text. Remember, you're the expert. Add as much information as you can and make your users experts, too.
Share - it's live!
Because iorad is a web app, your tutorial or solution article is instantly live on the web. No uploading involved. Instantly share the link with your users or embed it directly on your customer support site.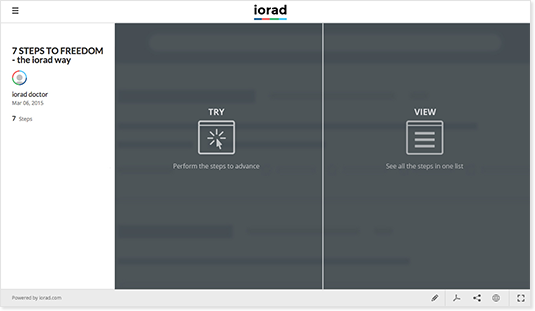 Capture once.
Multiple learning modes.
(Made in 7 minutes using iorad btw)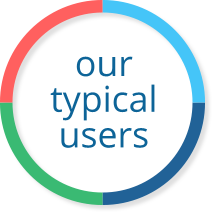 Development Shops
Quickly show users how to use the product you've built.
Companies (of any size)
Train your employees on how to use all the apps that power your organization.
Support Staff
Instantly make knowledge base articles for your helpdesk /solution center.
A Plan for Everybody.
Free Unlimited Public Plan
Default plan on signup. Create as many public tutorials as you want and share them with the world all for the price of FREE!
Sign up
Unlimited Premium Private Plan
Set viewing permissions. Public, Private or viewable only on your own domain/support site. Brand the player with your own logo.
see pricing
Enterprise Plan
10+ creators and self hosting on your own domain. HTML, Powerpoint and LMS (SCORM 1.2/ SCORM 2004) export.
Contact Us to learn more
Start creating directions
for your users today.